On Tuesday of last week my life changed completely....
The temperature rose suddenly from around 20 degrees to about 50 degrees, it started to rain and all the snow melted rapidly. I walked through the muddy mess and headed to work on Tuesday morning at 6:00am.
It seemed to be a pretty normal day, and I wasn't thinking much about the melting snow until I attempted to go home in the evening only to find the highway was completely shut down because of flash flooding caused by the rapid melting of the snow.
I drove back to the town where I work and ended up staying a week with a friend.
The next day I found out that the dam broke and the flooding was much worse than I had thought.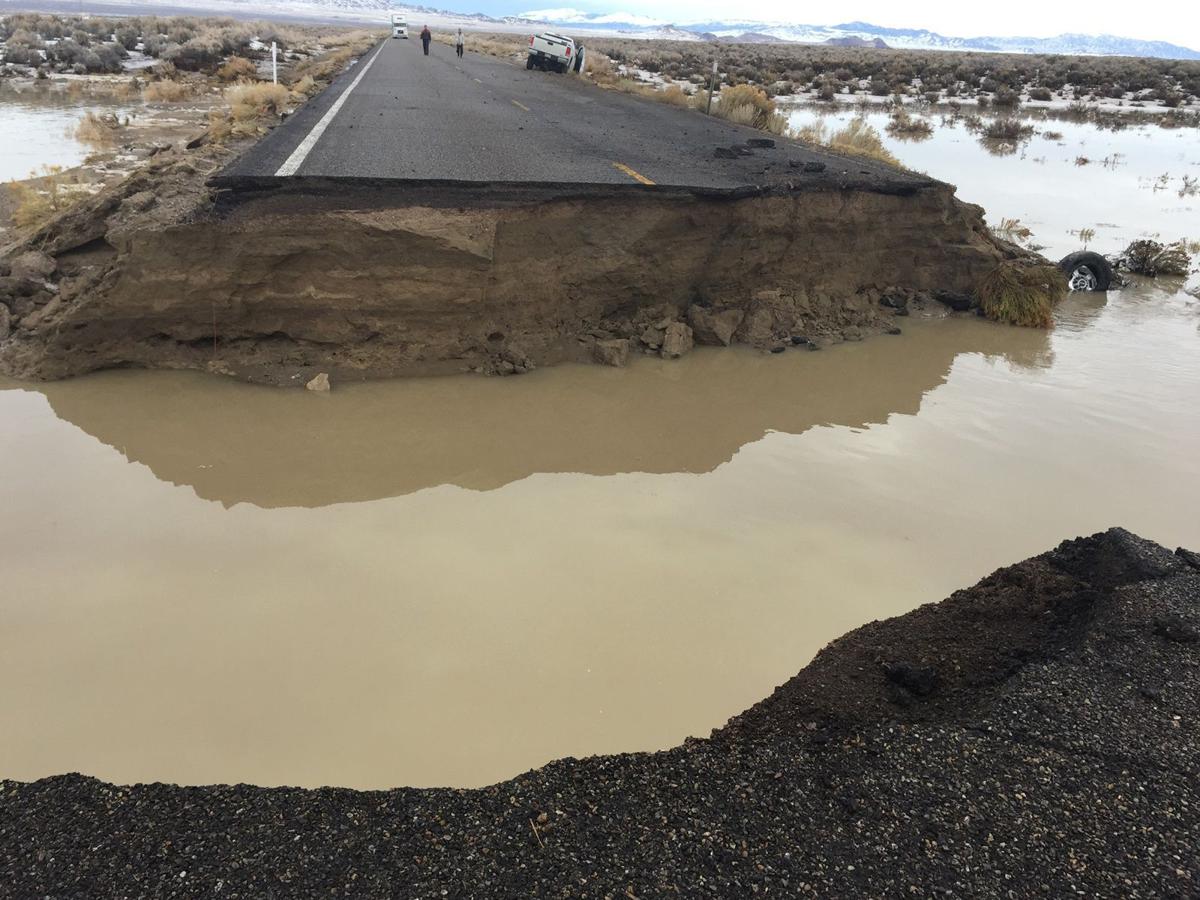 The highway I usually drive to work on.
After staying with a good friend for a week I heard word that the dirt road that leads out to my property was open. Unfortunately, I started driving down it before I realized how bad it was. Towards the end it was a mud bog more than a road, but by some miracle I made it out to my land despite the fact that the highway is still closed.
What is supposed to be the road connecting the highway to my dirt road.
With all the road damage I was surprised and happy to see that my home was completely unharmed, and that the flooding didn't even reach my property:
All that remained of the gigantic snow drift.
I got some of my stuff and with the help of a new friend got out of there through the mud bog.
Since commuting to work is now impossible for me I had to get an apartment in town until the highway is repaired... that's something I swore I would never do again, but nature had a different plan for me.
I cried myself to sleep as I thought about my little homestead: how fresh the air is out there, the beating of the ravens' wings through the air, the quiet, the solitude, the peace I felt, the struggle to survive in 20 below weather and coming out of it not only alive, but comfortable. One week, and I missed it already.
That same week things have transpired at my work that have lead me to feel that things aren't working out here for me, and I've decided to look for employment closer to my kids.
At this point things are pretty up in the air and I haven't made any certain decisions yet, but for now nature has forced me to take a much closer look at what I am doing with my life, and I'm going to take that to mean that there is something better out there for me, and I'm going to find it.